Celebrate Medical Ultrasound Awareness Month with ASE and the Foundation!
Medical Ultrasound Awareness Month (MUAM) was established to provide the public with a better understanding of ultrasound and its many uses of this fast growing technology in healthcare. It also provides ultrasound professionals a chance to celebrate their profession.
Donate in honor of the sonographers in your life to celebrate them this MUAM. You can allocate your contribution to Cardiovascular Sonographer Leadership Development to support sonographers becoming key leaders in ASE. Send a picture and a tribute message dedicated and we'll post them to this webpage! Scroll below to see the pictures tribute messages submitted in 2022.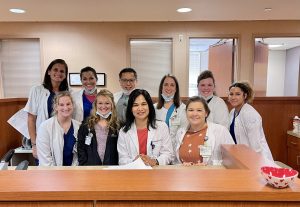 "Celebrating Medical Ultrasound Awareness month with our sonographers. Thanks for everything you do!!"
– Neeraja Yedlapati, MD, FASE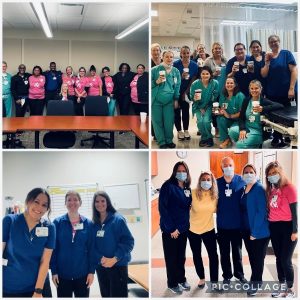 Happy MUAM to the sonographers at Sanger Heart! Jens Eichhorn, MD, PhD, FASE celebrated the sonographers he works with by donating in their honor!
"Atrium Health Sanger Heart is fortunate to have such a talented group of sonographers as part of our heart team. We celebrate our superstars during MUAM by making a donation to the ASE Foundation."