Touching Lives, Bridging Cultures
A Curated Photo Exhibit by the ASE Foundation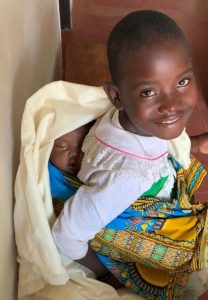 On display at the Scientific Sessions in Portland this past June was a special curated showcase of photographs taken by ASE members while traveling the world to participate in various medically-related humanitarian events. A curator selected a total of 19 photographs from numerous submissions to be included in this year's display. These compelling images drew the attention of everyone who passed the exhibit, which was developed in 2016 to give visibility to the good works of our members, but it has also become a revenue source for the Foundation.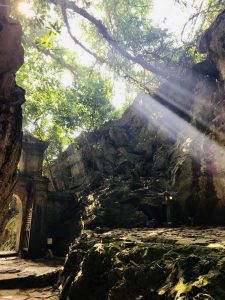 All of the 2019 photos were available to take home with a donation to  the ASE Foundation, as well as an additional 28 photos from previous years' displays. Copies of the 2019 photos were also made available, which is a good thing because several photos caught the attention of multiple purchasers! By the close of the meeting, 13 photos had found new homes. The ASE Foundation received $1,225 in donations from admirers of these images!
Thank you to all the photographers who submitted their photographs. We love seeing the world through your eyes!
Photo Right: "Big Sister" taken by David Adams, RCS, RDCS, FASE  in January 2019 in Kigali, Rwanda.
Photo Left: "Sunlight Beaming on Marble Mountains" taken by Tiffany Chen, M.D in October 2018 in  Ngũ Hành Sơn, Vietnam