The ASE Foundation's global health outreach events program is designed to bring humanitarian adult and pediatric cardiac care to developing countries, teaching local clinicians and providing direct services to those in need. These efforts not only impact the lives and well-being of countless patients in underserved populations, but they also serve to spotlight the versatility and adaptability of cardiovascular ultrasound while advancing practice standards to uniform treatment and improve patient care worldwide.
The ASE Foundation's 2017 global health outreach events are supported by donor contributions to the Annual Appeal.
---
Havana, Cuba • April 6-8, 2017
ASEF volunteers have returned from Havana, Cuba where they conducted a 3-day training event for 300+ Cuban cardiologists. We're proud to announce our volunteers for this event, and we thank them for their support. In addition to lending their time and expertise, the volunteers self-funded their travel to Cuba. We invite you to read their reports from Cuba below.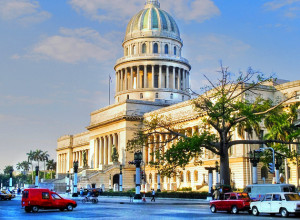 Chairs:
Roberto M. Lang, MD, FASE – University of Chicago, Chicago, Illinois, USA
Juan ProhÍas Martínez, MD – Hermanos Ameijeiras Hospital, Havana, Cuba 
Organizing Committee:
Juan ProhÍas Martínez, MD; Ángela Ma. Castro Arca, MD; Reinaldo Milán Castillo, MD; Adel González Morejón, MD; Aylen Pérez Barreda, MD; Reinier López Plasencia, MD
Faculty: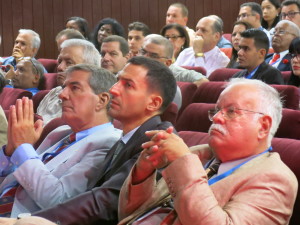 North America:  Federico M. Asch, MD, FASE – Medstar Health Research Institute, Washington, DC, USA; José Banchs, MD, FASE – University of Texas – MD Anderson Cancer Center, Houston, TX, USA; Javier Ganame, MD, PhD, FASE – McMaster University, Hamilton, Ontario, Canada; Rachel Marcus, MD – Washington Hospital Center, Washington, DC, USA; Julio E. Pérez, MD, FASE – Washington University, St. Louis, Missouri, USA; Juan Carlos Plana, MD, FASE – Baylor College of Medicine, Houston, TX, USA; Danny Rivera, RCS – Duke University, Durham, NC, USA; Staff Liaison: Rhonda Price – American Society of Echocardiography; Translator/Special Projects: Liliana Lang.
Photo right (left to right):  Drs. Ronderos, Asch, and Prohias listen to Dr. Lang's talk.
Cuba:  Ángela Ma. Castro Arca, MD; Reinaldo Milán Castillo, MD; Adel González Morejón, MD; Aylen Pérez Barreda, MD; Reinier López Plasencia, MD; Carlos Ramos Emperador, MD; Roberto Bermudez, MD; GarcÍa Morejón, MD; Giselle Serrano Ricardo, MD; Carlos Yun Angarica, MD; Rafael Martin Torres, MD; Leticia Pardo Perez, MD; Rafael Leon de la Torre, MD
South America: Mirta Casella, MD – Buenos Aires, Argentina; Diego Lowenstein, MD – Buenos Aires, Argentina; Jorge Lowenstein, MD, FASE – Buenos Aires, Argentina; Ricardo Ronderos, MD, PhD, FASE – La Plata, Argentina; Salvador Spina, MD – Buenos Aires, Argentina; Marcelo Luis Vieira, MD, PhD –São Paulo, Brazil
Institutional Partner:
Hermanos Ameijeiras Hospital, Havana, Cuba
Photo:  An electronic sign in the massive hospital lobby announced our meeting.
Industry Partner:
Special thanks to Philips Latin America for their generous financial support of this training event.
   
Society Partners:
American Society of Echocardiography Foundation/American Society of Echocardiography
Echocardiography Section of the Cuban Society of Cardiology
InterAmerican Association of Echocardiography (ECOSIAC)
---
 Reports from Cuba
ASE Volunteers Travel to Cuba for Historic Training Event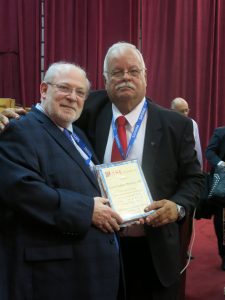 Nine ASE Foundation volunteers have recently returned from a successful 3-day training event in Havana, Cuba. Held April 6-8, the training event took place in the theatre of Hermanos Ameijeiras Hospital, the premier hospital in Havana located in a towering building that is visible from the famous Malecón seaside boulevard near the historic center. More than 300 cardiologists from throughout Cuba participated, all of whom perform echocardiography either part- or full-time. Cuban officials estimated we reached 91% of the echocardiographers in that country. The physicians located outside of Havana received support from the Cuban government for hotel accommodations as well as transportation to and from Havana to attend this event.
Photo: Dr. Lang presented a plaque to Dr. Prohias for his outstanding leadership.
All talks were presented in Spanish, and included advanced topics such as strain imaging/speckle tracking, cardio-oncology, congenital heart disease, the use of echocardiography in intervention, and advances in echocardiography. The talks were recorded for future dissemination throughout Spanish speaking countries. A favorite giveaway at the event was USB drives loaded with ASE guideline documents, including Spanish translations, placing important ASE guideline documents in the hands of each participant. Working alongside the Cuban Society of Cardiology and the InterAmerican Association of Echocardiography resulted in a unique and historic collaboration.
"I am so proud of the ASE Foundation's efforts in Cuba," said Dr. Roberto Lang, co-chair.  "Bringing this training to Cuba would not have been possible without the efforts of many people … our North and South American speakers gave of their time and expertise, as well as self-funding their own travel to Cuba to be a part of this.  The ASE Foundation (ASEF) provided the financial and organizational support to make this happen, and Philips Latin America provided generous financial support for our in-country expenses.  And we could not have begun to take on an event like this without the tremendous efforts of Dr. Juan Prohias and his team in Havana.  They took care of all the local logistics and also got the government permissions for us to undertake a project of this sort, which would have been daunting just a year ago."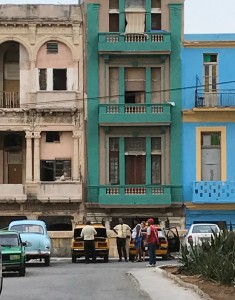 How Did This Happen?
ASEF began looking for opportunities in Cuba several years ago, and we were introduced at that time to Dr. Prohias as the Cuban echocardiographer with whom we should partner.  As opportunities in Vietnam, Argentina, Kenya, and other countries became available to ASEF, consideration for Cuba fell to the side due to travel challenges.  When travel became less restrictive for US citizens, and with the news of US-based commercial airlines planning direct flights to Havana from US cities, discussions began in earnest with Dr. Prohias for the right type of event to conduct in his country.  As with other ASEF international humanitarian/training events, we sought to customize the event based on the greatest needs of the country. In the case of Cuba, the need was for advanced training for physicians. Travel outside of their country is very expensive for Cuban physicians, especially travel to the US. The logical solution was to take expert speakers to Cuba, and make advanced training available for all echocardiographers in that country.
Photo right:  View from the hospital portico – drivers awaiting visitors in need of a ride in front of colorful Cuban architecture.
A proposal for the training event was approved by ASEF in early 2016 for a 2017 event, and Spanish-speaking volunteers were selected well in advance of the event.  Dr. Lang was on a flight to Havana in early December, the second week commercial US flights flew to that city, to meet with Dr. Prohias about the event and work out the details. The rest is history (and historical). The goal of this event was a deepening relationships with a potential long-term partner in Cuba, advanced training for attendees in Cuba, improved patient care, cultural and educational exchange, and a unique and rewarding volunteer opportunity for ASE members.  Mission accomplished!
Photos below (top to bottom, left to right):  Group photos became the favorite activity during breaks. A certificate holder gets an extra signature from Dr. Banchs. Breaks were purposely extended for extra networking time. Seats were filled for three days. Danny Rivera speaks to a full house. Dr. Asch answers questions about his talk during the break. A choral group sang for attendees during the opening session. Their first song was an old American spiritual.  How many echocardiographers fit into a Lada (Russian car)?  Our data says four full-size echocardiographers (white shirts and ties required) plus a driver. These cars and their drivers took us back and forth from the hotel to the hospital every day.  Drs. Salvador Spina (left) and Juan Carlos Plana (right) take a moment to pose for a photo with an attendee. Dr. Lang was a crowd favorite.
Just for fun … Street Scenes in Havana