ASE Members Take Professional Skills to Underserved in Vietnam

ASE members continue to advance medical practice and offer assistance to the underserved around the world! Jose Banchs, MD, FASE, led a team of ASE volunteers on a self-organized global health outreach event to Hue Central Hospital in Hue, Vietnam. ASE commends the participating ASE members:
Jose Banchs, MD, FASE
James N. Kirkpatrick, MD, FASE
Liza Y. Sanchez, RCS, FASE
Nova Sprague, BS, RDCS
Yen Bui, MD
Joan C. Main, RDCS, MBA, FASE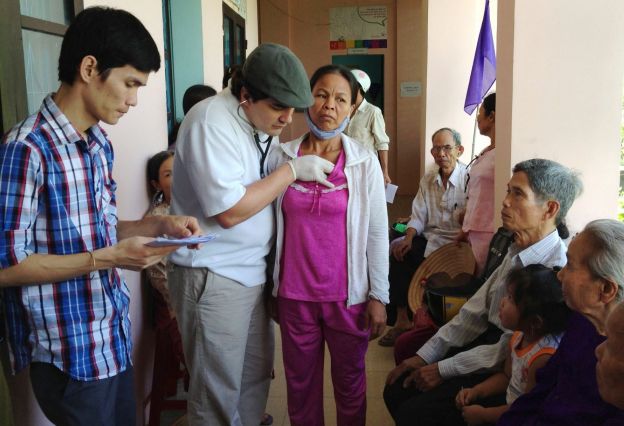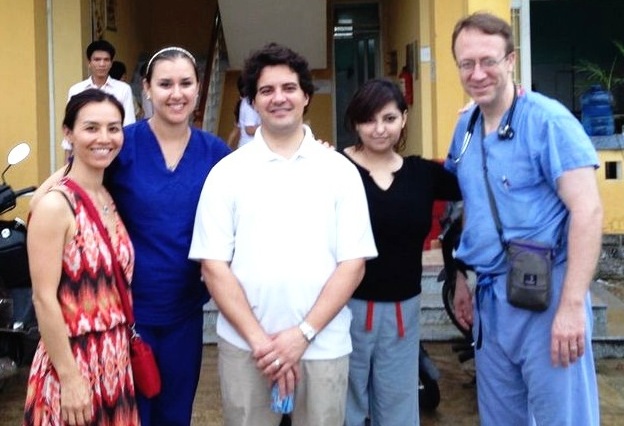 Translation services and additional on-site support were provided by accompanying family members, as well as colleagues from Hue Central Hospital. While this humanitarian effort was self-organized by the volunteers, proceeds from the ASEF's 2012 Annual Appeal that were earmarked for global health outreach events supported travel expenses for several  of the participating volunteers.  Read their full report here.
ASE has pledged to support these types of global health outreach events whenever possible. To foster ASE's continued involvement in these types of volunteer outreach efforts, please give generously to the ASE Foundation in its Annual Appeal and designate that part of your contribution be used for outreach events.