Book Signing Event at ASE 2022 – Sunday, June 12th, 9:00 – 10:00 AM, Outside Ballroom 6E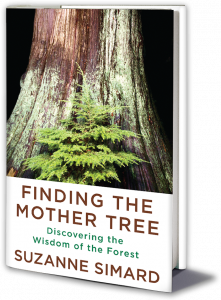 The ASE Foundation is proud to host this year's Gardin Lecturer, Suzanne Simard, PhD, for a signing event of her book, Finding the Mother Tree: Discovering the Wisdom of the Forest.
Dr. Simard will present her lecture on Sunday, June 12th at 8:30 AM. Immediately following she will be signing copies of her book. A very limited number of copies will be available for purchase on site. To ensure a book will be waiting for you in Seattle, pre-order your copy today! 100% of the $30 purchase is treated as a charitable donation to the ASE Foundation.
Pre-order your book below!