COMPETE WITH YOUR FEET – Join the ASEF Cardiovascular Challenge in June.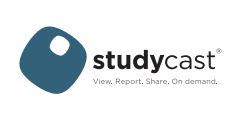 Get moving with the ASE Foundation! Plan now to attend this summer's Scientific Sessions in Baltimore, MD. While you are there, you can sign up to participate in a cardiovascular health competition during the meeting. ASEF is highlighting physical activity, which can dramatically lower an individual's risk of cardiovascular disease, improve mental health, and lower the risk of obesity-related diseases. This "pedometer challenge," sponsored by Studycast, is designed so attendees visit key areas around the convention center that display step targets. Participants record steps taken each day and compete to log the most steps. Each day's tally will be displayed at the ASE Foundation booth so the participants can check in on their competition. Great prizes, like a free hotel room at an ASE Headquarters hotel, will be awarded to the top three participants with the most steps, so don't forget to pack your walking shoes.
If you would like to sign up in advance to participate, please fill out this form.