COMPETE WITH YOUR FEET – Results of the ASEF Cardiovascular Challenge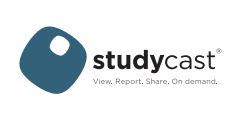 At this summer's Scientific Sessions in Baltimore, MD, the ASE Foundation highlighted physical activity, which can dramatically lower an individual's risk of cardiovascular disease, improve mental health, and lower the risk of obesity-related diseases by hosting a "pedometer challenge".  Sponsored by Studycast®, the challenge was designed for attendees to visit key areas around the convention center that displayed step targets. 27 attendees competed in the challenge with each participant using their own tracking device (whether a pedometer, wrist band or other app) to record the steps they took between June 3rd – June 5th.   The daily step counts were displayed at the ASE Foundation booth so the participants could check in on their competition!
The ASE Foundation would like to congratulate the top three steppers of this year's Cardiovascular Challenge!  The winner, Jennifer Schaaf, took first place with 72,346 steps and received a free hotel night at one of the ASE headquartered hotels; Kathy Olejnik had the second highest step total with 71,676 steps and won a $100 Amazon gift card, and Tammy Sheppard took third place with 59,649 steps and stepped away with a limited-edition ASEF hat!
Thank you to everyone who participated in the step competition sponsored by StudyCast® for making this a great success!
Way to get those feet moving!