Sustained Giving = Sustained Impact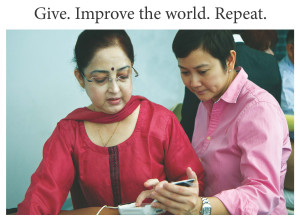 Join the dedicated group of ASE Foundation Sustainers giving back to the field of echo on a monthly basis. Your continual gifts provide steady funding and increased momentum to advance the field of cardiovascular ultrasound.
Why Give Monthly?
You can reach your desired giving level over time at an amount you feel comfortable with each month (or week)
Change, start or stop your sustained giving at any time
Provides reliable, consistent funding to ASEF
How do I become a sustainer?  It's simple….
Email the Foundation Coordinator at foundation@asecho.org or by phone at (919) 297-7169 to get started!